We celebrate Saint Nicholas!
In the days leading up to 6 December, children's hearts always beat faster in Belgium and the Netherlands. That is when Saint Nicholas is celebrated, a folkloric children's friend who brings sweets and gifts for 'good' children. Elisabeth has an exclusive range of artisanal sweets and chocolates in Saint Nicholas packaging that will make young and old alike happy.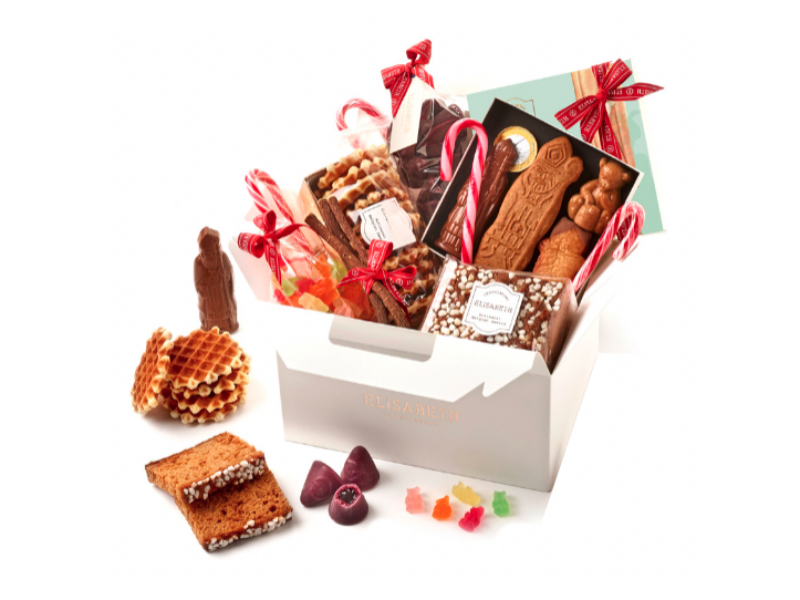 ARTISANAL SWEETS AND CHOCOLATES AS A SAINT NICHOLAS GIFT
Elisabeth stands for delicious, artisanal Saint Nicholas products of the highest quality. We offer a wide range for individuals and companies in various price categories.
In our extensive range, we offer a choice of Saint Nicholas figures in chocolate, artisanal Saint Speculoos, walking sticks, Saint Caraques, marzipan, chocolate coins, guimauves, candies, marshmellows, chocolate honey bears, cuberdons and truffles.
Want a real gift experience? Then choose a gift box or a gift bag with an assortment of delicious, artisan sweets and chocolates.
VIEW THE COMPLETE COLLECTION
Exclusive offer for companies
The folklore of Saint Nicholas is also increasingly celebrated at the office. Thanks to Elisabeth, you can surprise employees, clients or business associates with an exclusive range of artisanal sweets and chocolates in various packaging. Do you want to go for the highest experience? Then choose personalised packaging!