Summer officially started on 21 June. To highlight this wonderful season, Elisabeth launches a fresh, fruity collection packed with flavour. It will be a colourful summer with our artisanal sweets.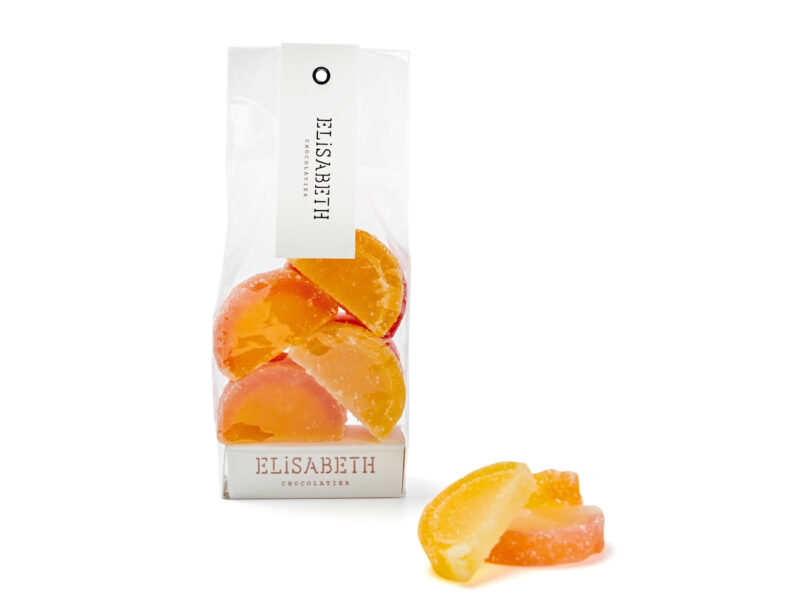 ELISABETH GOES FRUITY
Especially for summer Elisabeth presents a delectable range of artisanal fruit jellies, fruity candies, candied fruit slices…
New and only available in our shops: our delicious collection of candied fruit hand-dipped in Belgian chocolate (pear, amarena cherry, lemon, fig, date, ginger…).
We like to put our delicious fruit slices in the spotlight. These artisanal treats contain agar agar, a vegetable gelatine. They have a cherry, orange or lemon flavour and are coated in a fine layer of sugar. A summer sweet with a crunchy bite.
TO THE COLLECTION